Mental Health Navigators in Denton County
Accessing mental health services should not add more stress and anxiety. The Denton County Behavioral Health Leadership Team (DCBHLT), with a powerful assist from Denton County Commissioners Court, has achieved a long-standing goal to improve YOUR access to mental health services: the creation of Mental Health Navigators in Denton County. 
The need is undeniable. According to Mental Health America, Texas ranks 50 out of 51 states (including District of Columbia) for access to mental health care. Denton County has one mental health service provider for every 660 residents (1:660). 
Given that 1 in 5 people experience mental health challenges in a year, the long wait for services or lack of knowledge of where to begin to find services is unacceptable.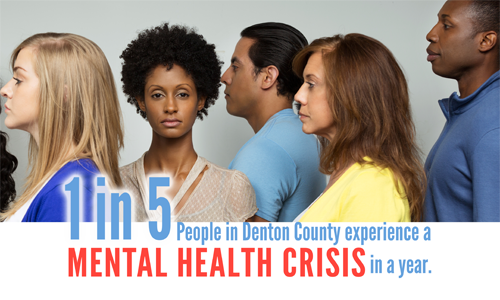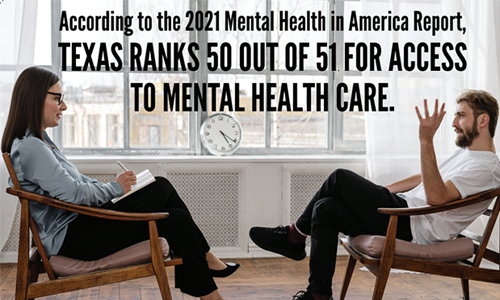 "The Mental Health Navigators will help Denton County residents who experience mental health issues obtain the services they so desperately need," explained Dr. Lisa Elliott, Chair and inaugural appointee to the DCBHLT. 

Elliott continued, "The Mental Health Navigators take a holistic approach to mental health in providing services to Denton County residents with mental health needs.  Not only will they help identify mental health services, but also help them find those services.  In addition, they will also help identify and find resources for other contributing factors, such as unemployment, food insecurity, housing, etc. Plus, the Mental Health Navigators will also help identify gaps in services and identify ways to remediate." 
Elliott, Laura Prillwitz and other key members of the DCBHLT held meetings with Denton County Commissioners who voted unanimously on March 28, 2023, to fund two mental health navigators as part of the Denton County Public Health department. 
In response to the approval of navigators, Elliott and Prillwitz said, "The Mental Health Navigators are the first of its kind in Texas and will greatly improve our ranking in mental health services in Texas. We want Denton County to be the leaders in Texas to providing mental health services to its residents." 
Mental Health Navigators are expected to come online this summer. Stay tuned for more!